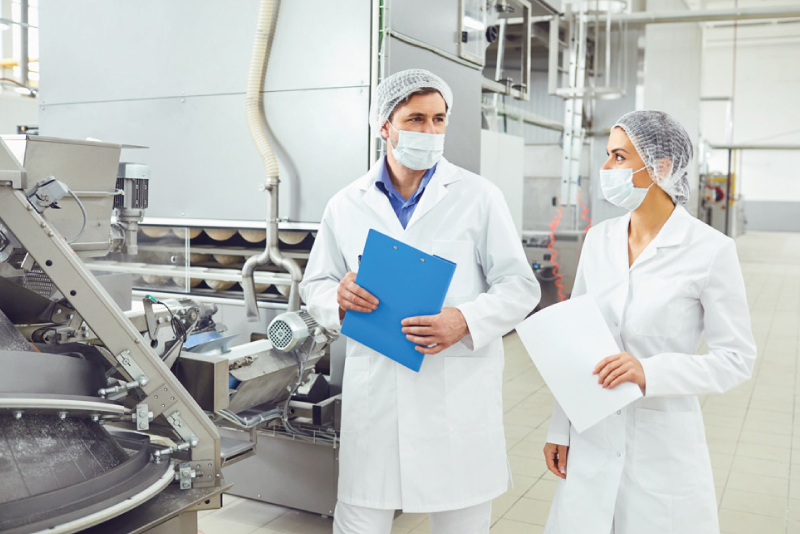 What is HACCP (Hazard analysis and critical control points) Certification Services in Netherlands?

HACCP Certification is a systematic preventive approach to food safety from biological, chemical, physical hazards and more recently radiological hazards in production processes that can cause the finished product to be unsafe and designs measures to reduce these risks to a safe level. HACCP certification in Netherlands can be used at all stages of a food chain, from food production and preparation processes including packaging, distribution, etc.
Hazard Analysis Critical Control Points (HACCP) is an internationally recognized method of identifying and managing food safety related risk and to provide an active food safety program that can provide your customers and regulatory agencies assurance that a food safety program is well managed.
HACCP certification in Netherlands uses processes and techniques to eliminate or greatly slow down spoilage and reduce microorganisms to a safe enough level that they won't make your customers sick. Types of food preservation methods that require a HACCP certification include:
Processing and pasteurizing juice
Using reduced oxygen packaging (ROP) procedures on site
Using food additives or ingredients, like vinegar, to preserve fruits or vegetables
Smoking food to preserve it
Curing meats or other food
Quality Catalyst is one of the best consulting firms that offer HACCP Certification and Consulting in Netherlands. As the leader in professional training, we draw on our years of worldwide experience to provide effective learning and development opportunities. We make a difference to individuals, teams and businesses, nurturing talent and enabling continuous organizational progression.
What are the steps to achieve HACCP Certification in Netherlands?
Food preservation must be done correctly in order to prevent foodborne illness — just like creating a HACCP certification plan. There are seven steps you need to follow when creating a HACCP certification plan in Netherlands.
Perform a hazard analysis – This step will help you identify possible food hazards in your establishment. This could include the ingredients you use, equipment used, chemicals (cleaning chemicals that could come in contact with the food), and staff.
Determine Critical Control Points (CCPs) – In this step, you'll determine which hazards identified in the first step can be controlled.
Set critical limits – As part of this step, you'll set specific limits on the critical control points. If you will be testing for bacteria, like Listeria, you should set limits for that as well.
Establish a monitoring system – The monitoring step ensures that the critical limits are being met.
Establish corrective actions – Corrective actions are necessary when the critical limits are not met. Following the plan for corrective action is crucial in preventing foodborne illness.
Establish verification procedures – Verification procedures can include watching employees perform actions, like taking temperatures and filling out a temperature log. Make improvements to your plan and work with your regulatory authority to ensure your plan is the best it can be.
Establish record-keeping procedures – Records include the hazard analysis, the plan itself, and supporting documents for the critical limits.
Benefits of HACCP Certification in Netherlands
Whether you're required to do so by law, or just want to ensure your product is safe, the work you put into your HACCP certification in Netherlands will pay off in the long run. Following are the benefits: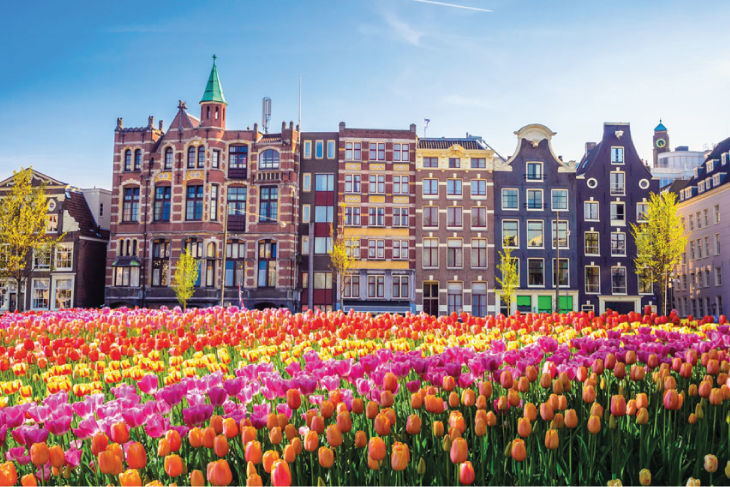 Reduction in product loss -Prerequisite programs are written procedures that accurately describe and detail essential job tasks. The use of pre-operations and cleanup checklists help ensure the steps throughout the production process are done correctly, resulting in fewer mistakes.
Increase in product quality – By identifying and controlling potential hazards, such as microbiological, chemical and physical contaminants, the company can better assure consumers that its products are safe.
Better inventory control – Prerequisite programs must be continuously documented by the designated employee and reviewed by the company. During review, personnel can monitor and correct purchase specifications.
Consistency in product preparation.
Increase in profit – In summary, taking action to ensure the safety of the food being produced has a ripple effect of positive outcomes
How to avail HACCP Consulting and Certification Services in Netherlands
HACCP Certification and Compliance is a highly accepted and desirable requirement in Netherlands because of the country's popular economic, political and cultural reputation. Though the decision to avail our services is yours, here is how to get HACCP Consulting and Certification in Netherlands. Drop an enquiry to us and we will assign a dedicated expert who will provide a free consultation on the process and give a cost proposal suiting your exact requirement and budget. We provide HACCP Certification and Consulting services in Netherlands and in prominent regions like Utrecht, The Hague, Amsterdam, Rotterdam, Alkmaar, Haarlem, Eindhoven, Groningen, Almere, Breda, Enschede, Arnhem, Zaanstad, Lelystad, Nijmegen, Amersfoort etc