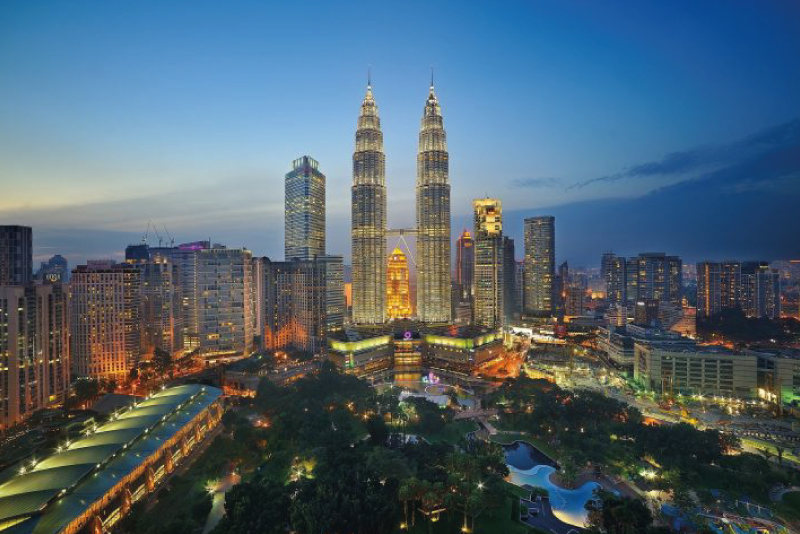 Organizations that follow the
ISO Standard in Malaysia
demonstrate their ability to consistently provide services and goods that meet a variety of regulatory and customer requirements. Because quality management systems are the foundation of quality assurance operations, our
ISO certification and consulting services in Malaysia
can help you apply the best international standards throughout your company, helping you to stand out from the competition. Some of the quality certification services we give to our clients in all of Malaysia's major regions are listed below.
Quality Catalyst in Malaysia specializes in ISO 9001, ISO 14001, ISO 45001, ISO 27001, ISO 22301, ISO 22000, ISO 20000, HACCP, CE MARK, PCI DSS, VAPT, SOC 2 and CMMI Certification and Consulting.
Quality Catalyst is a well-known consulting firm that specializes in ISO consultation and certification in Malaysia. Malaysia's economy is growing, both economically and in terms of tourism. To gain a competitive edge, many firms are focusing more on customer happiness. Obtaining ISO consulting and certification in Malaysia can help to persuade customers of your company's better product and service quality.
Benefits of ISO Certification in Malaysia
The ISO quality standard is recognized throughout the world. Any corporate organization, regardless of size or sector, may benefit from the ISO standard. Its goal is to assist businesses in better meeting the demands of their customers and other stakeholders, resulting in significant cost savings, increased productivity, and increased customer happiness.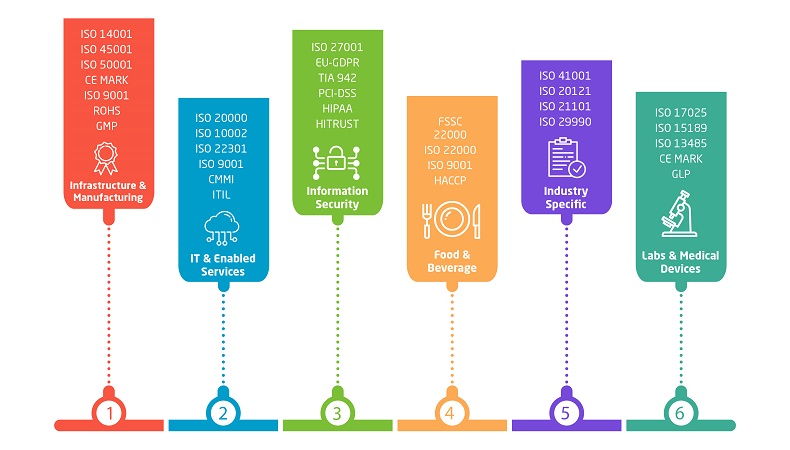 Business companies may utilize the ISO to achieve the following aims since the standard clearly outlines the different requirements needed to sustain an effective QMS:
Establish a well-thought-out quality management strategy and put it into action.
Improved client retention due to better internal management.
Reduce operational expenses while increasing efficiency, productivity, and profit.
Constantly work to improve your brand's image.
Ensure happy consumers and workers through ensuring customer satisfaction.
Why do you need ISO Certification in Malaysia?
Because of Malaysia's well-known economic, political, and cultural reputation, ISO certification is widely recognized and applied. We keep things simple throughout the process to ensure that your business can quickly adjust to new systems. In reality, our straightforward certification technique has the following advantages:
Obtaining ISO certification in Malaysia will enable you to compete for major international bids.
Using Malaysian ISO Certification Consultant services would improve management efficiency.
An organization that uses ISO Services in Malaysia will gain a global reputation.
The cost of ISO certification in Malaysia is quite low. However, the advantages are greater.
The ISO Certification Process in Malaysia can boost your company's brand value.
How to get ISO Certification in Malaysia?
Due to the country's well-known economic, political, and cultural reputation, ISO certification is widely accepted and applied throughout various companies in Malaysia. Though it is entirely up to you whether or not to use our services, here is how to obtain ISO Certification in Malaysia.
Send us an inquiry, and we'll assign a dedicated specialist to provide free consultation on the procedure as well as a pricing estimate tailored to your specific needs and budget. We provide ISO Certification and Consulting services in all of Malaysia's main cities, including Kuala Lumpur, Seberang Perai, George Town, and others.