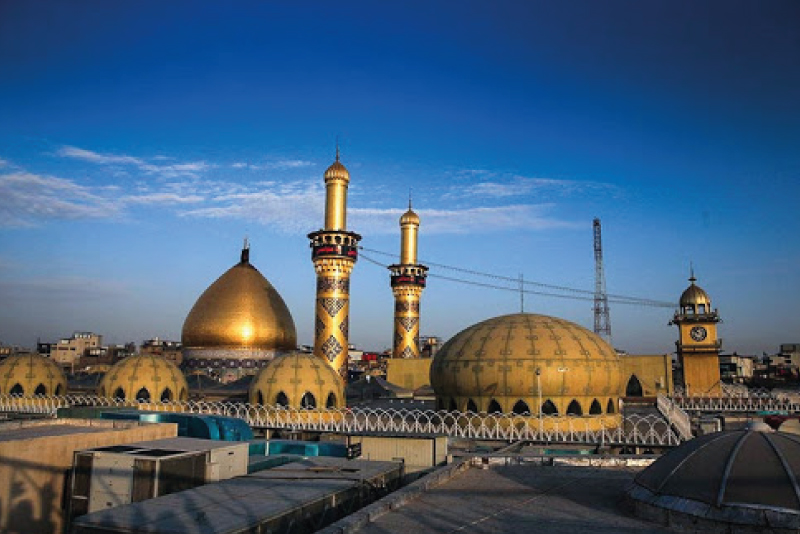 ISO Certification and Consulting in Iraq
Organizations compliant with ISO Standard in Iraq demonstrate their ability to provide services and products consistently which in turn meet all kinds of regulatory and customer requirements. Given that quality management systems are the foundation of quality assurance activities, our ISO certification, and consulting services in  Iraq help you to create the best international practices across your organization and make you stand out in a huge way compared to your competitors. Following are some of the quality certification services that we offer to our clients across all the major regions in Iraq.
Quality Catalyst in Iraq specializes in ISO 9001, ISO 14001, ISO 45001, ISO 27001, ISO 22301, ISO 22000, ISO 20000, HACCP, CE MARK, PCI DSS, VAPT, SOC 2 and CMMI Certification and Consulting.
Quality Catalyst is one of the best consulting firms that offer ISO consulting and certification services in Iraq. Iraq is a booming economy for industries and tourism. With the exponential increase in the competition, many organizations are looking to gain an edge over their competitors by focusing more on customer satisfaction. Obtaining the ISO consulting and certification in Iraq will go a long way in convincing the customers of the superior quality of products and service your organization offers.
Benefits of ISO Certification in Iraq
ISO is the world's most recognized Quality Management System (QMS) standard. The ISO standard can apply to any business organization, irrespective of the industry or size. Its aim is to help organizations meet the needs of their customers and other stakeholders more effectively and achieve huge rewards in terms of improved efficiency, productivity, and customer satisfaction.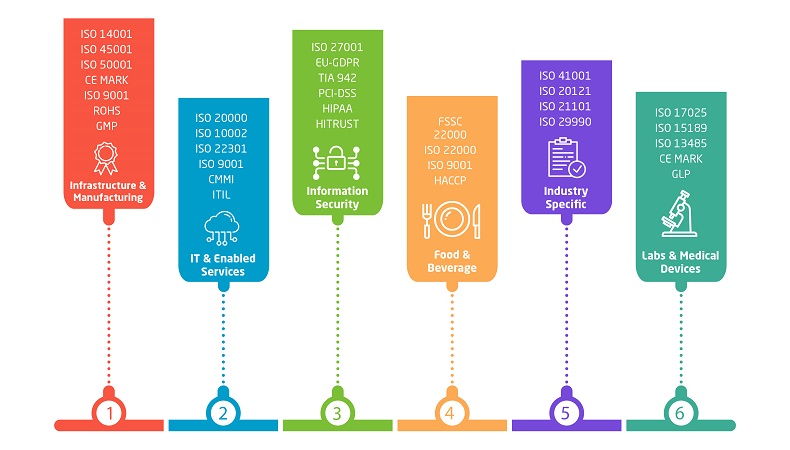 As the ISO clearly specifies the various requirements needed to maintain a productive QMS, business organizations can use the standard to achieve the following goals:
Organize and implement a well-planned quality management system.
Better internal management and Improved customer retention.
Save business running costs; increase efficiency, productivity, and profit.
Improve your brand reputation on a continual basis.
Create satisfied customers and ensure happier employees.
Why do you need ISO Certification in Iraq
ISO certification is a highly accepted and implemented standard in Iraq because of the country's popular economic, political and cultural reputation. We keep the entire process simple and make sure that your company can easily adapt to the new systems in an efficient manner. In fact, our uncomplicated certification approach provides the following benefits:
ISO Certification in Iraq will help you to bid for large tenders globally.
Availing ISO Certification Consultant services in Iraq will increase management efficiency.
If ISO Services in India is availed by an organization it will get global recognition.
ISO Certification Cost in Iraq is minimal. But the benefits are Higher.
ISO Certification Process in Iraq will increase the brand value of your organization.
How to get ISO Certification in Iraq
ISO certification is a highly accepted and implemented standard in Iraq because of the country's popular economic, political and cultural reputation. Though the decision to avail our services is yours, here is how to get ISO Certification in Iraq. Drop an enquiry to us and we will assign a dedicated expert who will provide a free consultation on the process and give a cost proposal suiting your exact requirement and budget. We provide ISO Certification and Consulting services in Iraq, Baghdad, Mosul, Erbil, Najaf etc.