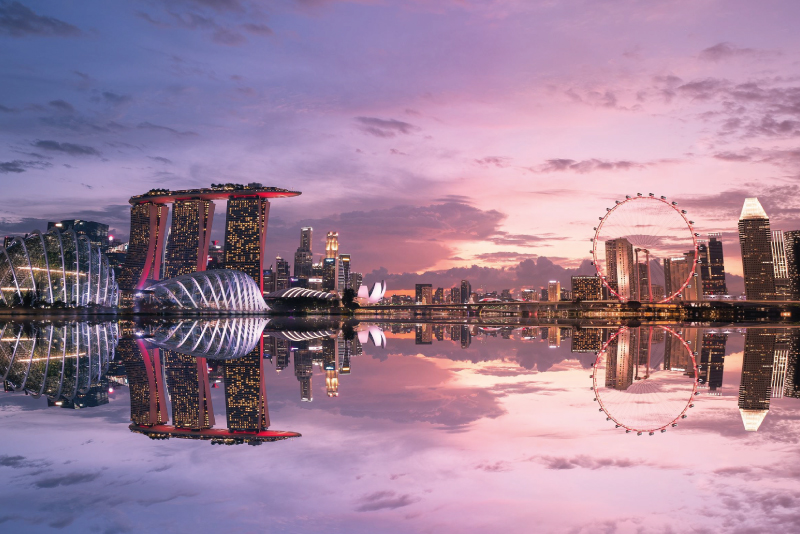 Organizations in Singapore that comply with the
ISO Standard
demonstrate their capacity to consistently offer services and products that fulfill a variety of regulatory and consumer criteria. Given that quality management systems are the cornerstone of quality assurance operations, our
ISO certification and consulting services in Singapore
assist you in implementing the finest international practices throughout your business, allowing you to stand out from the crowd. The following are some of the quality certification services we provide to our clients in all of Singapore's main areas.
Quality Catalyst in Singapore specializes in ISO 9001, ISO 14001, ISO 45001, ISO 27001, ISO 22301, ISO 22000, ISO 20000, HACCP, CE MARK, PCI DSS, VAPT, SOC 2 and CMMI Certification and Consulting.
Quality Catalyst is a leading consulting business in Singapore that provides ISO consulting and certification services. Singapore's economy is expanding, both in terms of industry and tourists. With the ever-increasing rivalry, many businesses are concentrating more on customer satisfaction to obtain a competitive advantage. Obtaining ISO consultancy and certification in Singapore will go a long way toward persuading customers of your company's superior product and service quality.
Benefits of ISO Certification in Singapore
The ISO quality standard is the most widely recognized quality management certification in the world. Any corporate organization, regardless of size or sector, may benefit from the ISO standard. Its goal is to assist businesses in better meeting the demands of their customers and other stakeholders, resulting in significant cost savings, increased productivity, and increased customer happiness.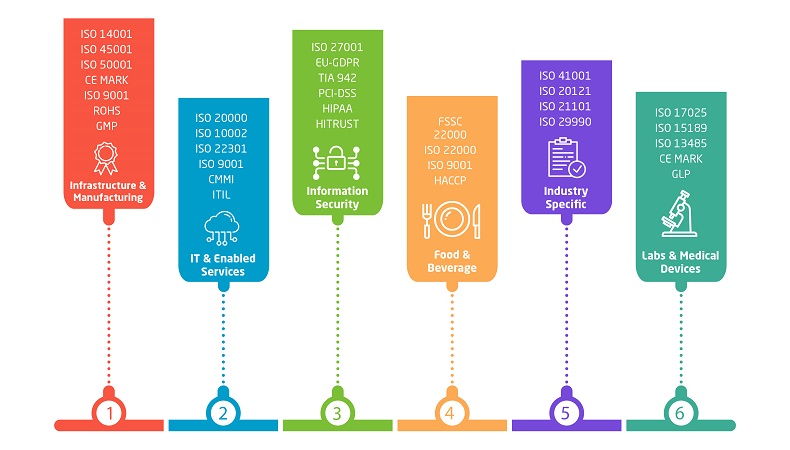 Business companies may utilize the ISO to achieve the following aims since the standard clearly outlines the different requirements needed to sustain an effective QMS:
Establish a well-thought-out quality management strategy and put it into action.
Improved client retention and better internal management.
Increase efficiency, production, and profit while lowering business operating expenses.
Continuously improve your brand's image.
Customers will be satisfied, and staff will be happy.
Why do you need ISO Certification in Singapore?
Because of Singapore's well-known economic, political, and cultural reputation, ISO certification is widely recognized and applied. We keep things simple throughout the process to ensure that your business can quickly adjust to new systems. In reality, our straightforward certification technique has the following advantages:
ISO Certification in Singapore would enable you to compete for major international bids.
Using ISO Certification Consultant services in Singapore can help you manage your business more effectively.
An organization that uses ISO Services in Singapore will gain a worldwide reputation.
The cost of ISO certification in Singapore is quite low. However, the advantages are greater.
The ISO Certification Process in Singapore helps boost your company's brand value.
How to get ISO Certification in Singapore?
Because of Singapore's popular economic, political, and cultural reputation, ISO certification is widely recognized and applied. Though the choice to use our services is ultimately yours, here's how to obtain ISO Certification in Singapore.
Send us an inquiry, and we'll assign a specialized specialist to provide free consultation on the procedure and a pricing quote tailored to your specific needs and budget. We provide ISO Certification and Consulting services in all of Singapore's main metropolitan regions, including but not limited to Jurong East, Kampong Glam, Tampines, and other locations.