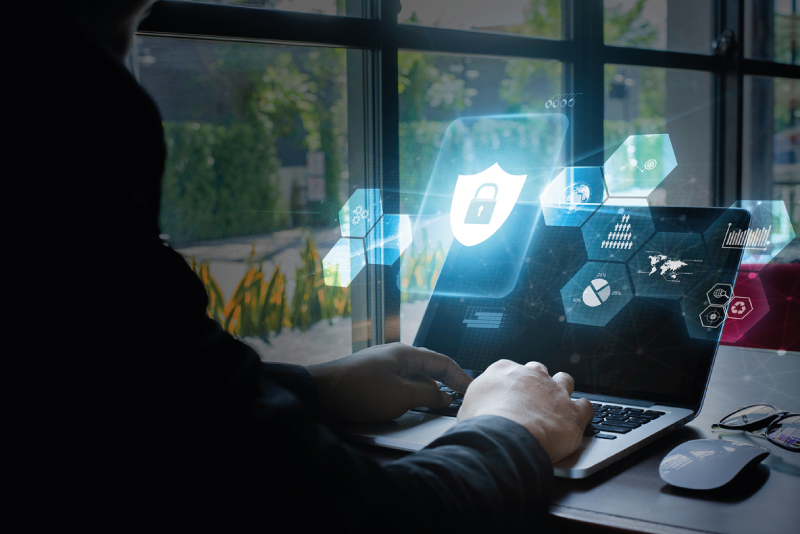 ISO 27001 Certification  and Consulting – Bangalore
What is ISO 27001 (Information Security Management System) Certification and Consulting Bangalore
ISO 27001 Certification is an international standard that was originally published jointly by the International Organization for Standardization (ISO) and the International Electrotechnical Commission (IEC) in 2005 and then revised in 2013.
ISO 27001 was developed to help organizations, of any size or any industry, to protect their information in a systematic and cost-effective way, through the adoption of an Information Security Management System (ISMS).
The basic goal of ISO 27001 certification in Bangalore is to protect three aspects of information:
Confidentiality: only the authorized persons have the right to access information.
Integrity: only the authorized persons can change the information.
Availability: the information must be accessible to authorized persons whenever it is needed.
The ISMS ensures that the security arrangements are fine-tuned to keep pace with changes to the security threats, vulnerabilities and business impacts. Not only does the standard provide companies with the necessary know-how for protecting their most valuable information, but a company can also get certified against ISO 27001 and, in this way, prove to its customers and partners that it safeguards their data
Quality Catalyst is one of the best consulting firms that offer ISO 27001 Certification and Consulting in Bangalore. As the leader in professional training, we draw on our years of worldwide experience to provide effective learning and development opportunities. We make a difference to individuals, teams and businesses, nurturing talent and enabling continuous organizational progression. So get started on your road to ISO 27001 Certification today.
STEPS to achieve ISO 27001 Certification in Bangalore
The ISO 27001 certification in Bangalore formally specifies an Information Security Management System, a governance arrangement comprising a structured suite of activities with which to manage information risks (called 'information security risks' in the standard). The standard requires Information Security management system processes including:
Systematically examine the organization's information security risks, taking account of the threats, vulnerabilities, and impacts;
Design and implement a coherent and comprehensive suite of information security controls and/or other forms of risk treatment (such as risk avoidance or risk transfer) to address those risks that are deemed unacceptable; and
Adopt an overarching management process to ensure that the information security controls continue to meet the organization's information security needs on an ongoing basis.
Benefits of ISO 27001 Certification in Bangalore
An ISO 27001 Certification in Bangalore will provide your organisation with a system that will help to eliminate or minimize the risk of a security breach that could have legal or business continuity implications. Following are the benefits: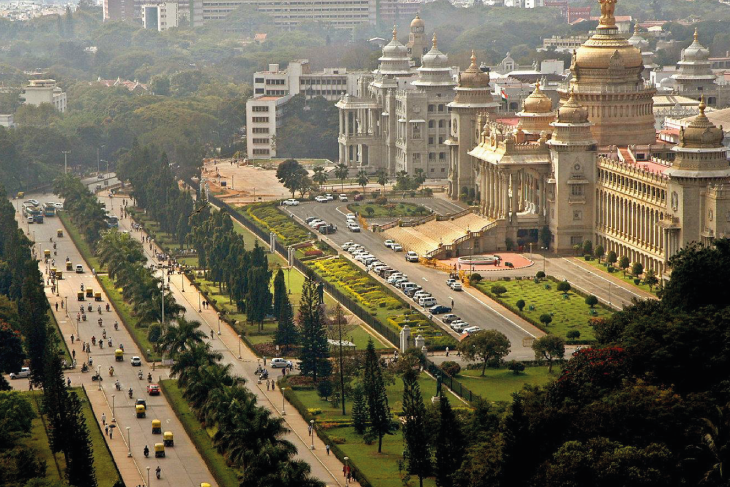 Protected information from getting into unauthorized hands
Assessed the risks and mitigated the impact of a breach
Been independently assessed to an international standard based on industry best practices
Helping to attract new customers and retain existing clients, saving time and resources.
Improving reputation and strengthening trust in your organisation.
How to avail ISO 27001 Consulting and Certification Services in Bangalore
ISO 27001 Certification and Compliance is a highly accepted and desirable requirement in Bangalore because of the country's popular economic, political and cultural reputation. Though the decision to avail our services is yours, here is how to get ISO 27001 Consulting and Certification in Bangalore.  Drop an enquiry to us and we will assign a dedicated expert who will provide a free consultation on the process and give a cost proposal suiting your exact requirement and budget. We provide ISO 27001 Certification and Consulting services in Bangalore and in prominent regions like  Hyderabad, Chennai, Coimbatore, Mumbai, Pune, Indore, Ahmedabad, Lucknow, Delhi, NCR, Kolkata, Bhopal, Bhubaneshwar, Punjab, Chandigarh etc.