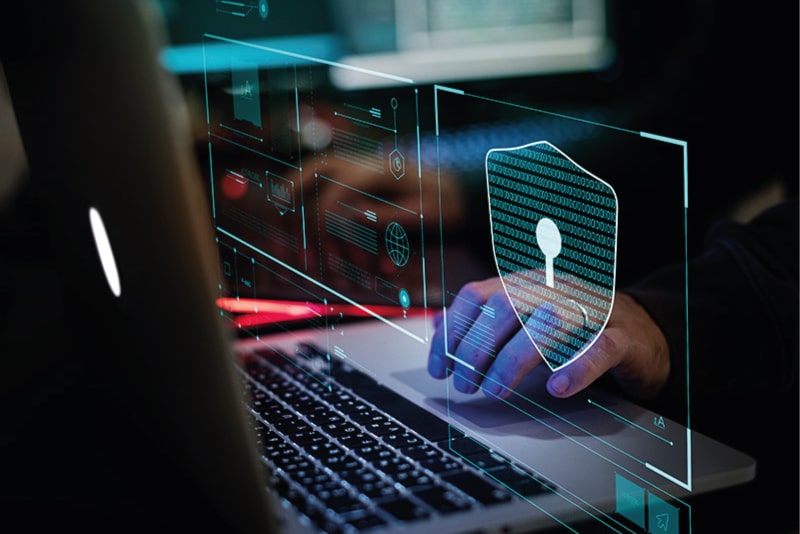 Businesses in Los Angeles are becoming increasingly reliant on technology to store and process information, hence the focus on data security has gained momentum in recent years. Thousands of organizations are now turning to SOC reports and assessments to get a clear picture of the effectiveness of their internal controls.

The utilization of SOC reports, particularly SOC 2 and SOC 3 reports, will only grow in the future years. This will be especially true for technology-focused service providers such as cloud computing vendors, Internet service providers, data centers, managed service providers, and others.
Acceptance of SOC Reports in Los Angeles
For many years, SAS 70 was the gold standard of data security reporting. However, it became apparent that it simply wasn't robust enough to take into account the complexities of the global economy. As a result, SSAE 18 has overtaken SAS 70, leading to the development of System and Organization Controls (SOC) reporting options. Today, organizations can choose from three reports: SOC 1, SOC 2, and SOC 3.
SOC 1 Reporting Options
SOC 1 Reports are broken up into two types. SOC 1 Type 1 Reports in Los Angeles analyze the effectiveness of an organization's data security efforts on a specific date. On the other hand, SOC 1 Type 2 Reports analyze a broader timeframe of at least six months. These reports analyze controls for service organizations that are closely aligned with the concept referred to as Internal Control over Financial Reporting (ICFR). However, they also apply to a wide range of third-party entities.
SOC 2 Gaining Momentum
 While SOC 1 reports may be more common, SOC 2 Reports in Los Angeles are gaining greater acceptance as well. SOC 2 reports follow the AT 101 standard and are designed more for technology-centric organizations. These reports incorporate the Trust Service Principles (TSPs), including Security, Confidentiality, Privacy, Availability, and Processing Integrity.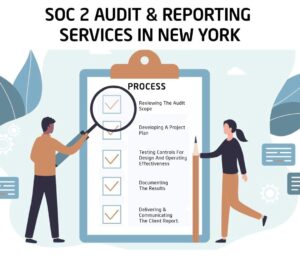 SOC 3 Reports in Los Angeles Are Equally Important
SOC 3 Reports in Los Angeles are similar to SOC 2 reports in many ways, as they also incorporate the TSPs and adhere to the AT 101 standard. The difference is that SOC 3 reports don't go into the technical depth of SOC 2 reports. However, SOC 3 reports offer both WebTrust and SysTrust seals. SOC 3 reports are growing in acceptance, and they're a viable alternative to SOC 1 reports.
Policies And Processes Are Essential Components Of SOC Compliance in Los Angeles.
Many businesses may believe that implementing data security rules and processes is not worth the effort. But, in an age of ever-increasing regulatory compliance mandates, they've become a necessary evil. You must not only develop them, but also strictly adhere to them.
Quality Catalyst can make doing both easier than ever before. We offer comprehensive SOC 1, SOC 2 and SOC 3 Reporting Services in Los Angeles to our customers, which can save you thousands of dollars and hundreds of hours. These contain all of the supporting documentation you'll need, such as information security procedures, policies, and more, to prepare for your SOC audit as thoroughly as possible.
Creating An Asset Inventory Might Help To Protect Your IT Infrastructure.
This entails having a clear image of all IT systems in place, including where they are located. Every company should keep a detailed inventory of their laptops, servers, networking devices, and other IT equipment. This not only makes good financial sense, but it will also assist speed up the SOC Audit Process in Los Angeles.
SOC Compliance Experts in Los Angeles
Quality Catalyst is a leading provider of SOC 1, SOC 2, and SOC 3 Reports and assessments in Los Angeles. Also numerous other regulatory compliance services, such as PCI DSS, HIPAA, HITRUST, ISO 27001. 
We provide customized SOC Reports in Los Angeles that meet the specific needs of your organization. Our SOC Compliance Experts Los Angeles will guide you through the entire process, from the initial scoping call to the delivery of your final report.
In conclusion, SOC 1, SOC 2, and SOC 3 Reports and Assessments are critical for Businesses in Los Angeles that deal with sensitive customer data. As data security becomes more of a priority, these reports provide a valuable analysis of internal controls, identifying weaknesses and areas for improvement. 
By obtaining SOC Reports, businesses in Los Angeles can demonstrate to their customers and partners that they take data security seriously, which can lead to increased trust and credibility.
Additionally, obtaining SOC Reports in Los Angeles can help businesses comply with industry regulations and standards, which is especially important in highly regulated industries like healthcare and finance.
 At Quality Catalyst, we can assist businesses in Los Angeles with SOC Assessments and Reporting. Our experienced auditors can help identify weaknesses in your internal controls and provide actionable recommendations for improvement. 
 By working with us, businesses can ensure they are meeting industry standards and providing the highest level of data security to their customers.